HEY!
DO YOU LIKE SOCIALIZING WITH OTHER FELLOW ANIMATORS AND ARTISTS?
DO YOU LIKE FOLLOWING MY ART AND STUFF? AND WANT TO SEE MORE??
DO YOU LIKE S#!TPOSTING AND MEMES?
DO YOU LIKE TO EAT LEAD??
WELL I'VE GOT GREAT NEWS FOR YOU, PAL.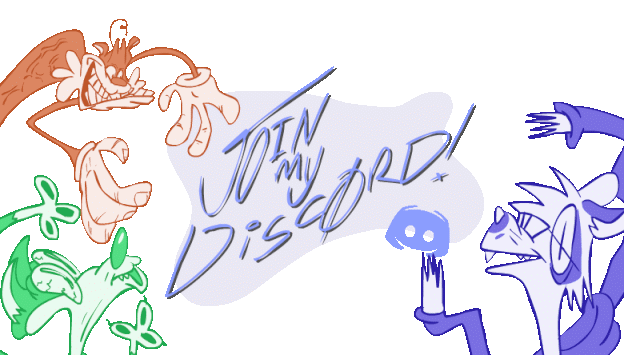 Now you can join my Discord server!
And it's now officially PUBLIC!!!!!
You can chat, share art, see wips of my stuff, use exclusive Nutty

emojis, shitpost, etc, etc.
And occasionally, there will be voice chat sessions,
where me and my buddies goof around and stuff!
So DON'T WAIT!
JOIN NOW!
(To start chatting, read the rules first, and type in the "secret" code in #waiting!)